Showing items tagged with "business email etiquette" - 7 found.
Day 4 – Brilliant Email Etiquette to Keep the Inbox Clean
I can feel the twinkle of his eyes in his handshake.  Helen Keller
Yesterday was Mental Health day in Canada initiated by Bell LetsTalk.  Email Overload is a major source of stress and contributor to mental health problems.  One of the quickest ways to stop email overload is to reduce the rounds of email ping-pong.  Using brilliant email etiquette to convey the right message, right first time will help. Moreover, you have less than five seconds before the recipient has formed an opinion of you for better or worse.  Poor email etiquette can damage your reputation in a nanosecond.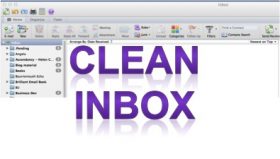 Based on using brilliant email etiquette, here are today's four steps to reduce even further the level of email overload and hence keep the inbox clean and empty.
Step 1 – Benchmark your email etiquette
Use our special free email Business Etiquette Check List to benchmark your email etiquette.  Where and how can you improve?
Step 2 – Review your inbox for existing chains
Are there any email chains which could have been prevented if you had either communicated more clearly or planned ahead?  What lessons can you learn from these?
Step 3 – Review your email before hitting send
Ask yourself, what image am I conveying of myself? How clear and concise is my email based in the checklist at Step 1.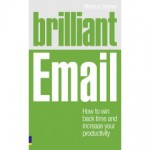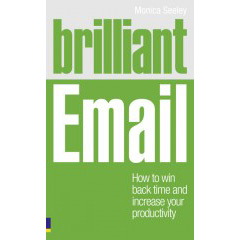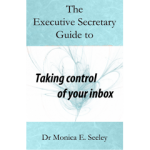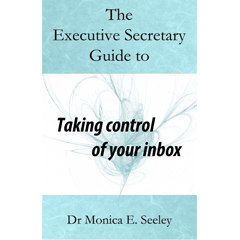 Did you include an adequate greeting and closure to entice the recipient to respond properly?  For more tips on how email etiquette can help you achieve an empty inbox and reduce email overload see Brilliant Email chapter 12 and 'Taking Control of Your Inbox' chapter 11.
Step 4 – Help others improve their email etiquette
Be bold. If you receive an email you cannot understand on the first reading, ask the sender what they are trying to say.  Send them a link to our Email Etiquette Checklist.
Dare to share
Share your progress; Email; Facebook: Twitter  (using #cleaninbox)  There is a prize for the person who has used email etiquette most effectively (a copy of 'Brilliant Email').
For  more resource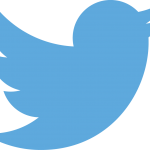 Follow me on Twitter using #cleaninbox.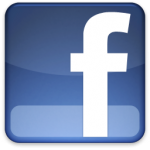 Join our Facebook page.
PS. Don't forget to keep cleaning up that folder of old emails which you created on Day 1 (and indeed any other bulging folders).
Tags: Bell LetsTalk, Brilliant Email, business email etiquette, Clean Inbox Week, email etiquette, email overload, Mental Health Day Canada, Taking Control of Your Inbox
How much is email overload and email mis-use costing you?
We would love your comments eg what topics to cover, was this one helpful etc.  Click here to add them on YouTube.
Click here to calculate the cost email overload to you personally.
Tags: business email etiquette, cost of email overload, email overload
Creating a very strong password – many people reported having their social media accounts hacked.  First, check what apps have access to your account and delete any you do not recognise.  Second and most crucial step is to change your password and make sure it's really strong.
Email signature – what to include – this is a recurrent theme.  Most email signatures are far too long and contain too many images. Email correspondence is not the place to market either your business or yourself.  Keep the signature simple yet informative. This Quora post outlines what vital information to include and what to omit.
Hashtag your email for easy searching – you can add a hidden hashtag to emails you search which can make it easier for you to find them.  This gem is thanks to Michael Einstein my fellow IORG board member.
Oxford college apologises for sharing names of rejected applicants – this is perhaps the worst email fiasco for some time.  Hertford College sent an email to each reject with the list of all those who had been rejected!  A real case of send in haste and repent at leisure.
Uncivil lawyers get personal …in all-staff email – yes even solicitors can forget the difference between Reply and Reply-All when airing personal grievances. Maybe not suprising their firm (King & Wood Mailesons)  is in administration but suspect the two key players (Tim Taylor and George Pinkham) might have difficulty finding new jobs after this email fiasco!
How can you safeguarding your organisation from the risks of such email fiascos? One easy way is to invite Mesmo Consultancy to run an email management and business email etiquette masterclass.
Tags: business email etiquette, Email fiasco, email management, George Pinkham, Hertford College, IORG, King & Wood Mailesons, Mesmo Consultancy, Michael Einstein, Oxford, Quora, Strong Password
Is it time to ditch the concept of Inbox Zero? Does reaching inbox zero equate with being productive. Yes we at Mesmo Consultancy are great believers in keeping your inbox as your work in hand and hence having a clean inbox. However it maybe that Inbox Zero is an out-dated and meaningless goal. Read on.
Beware Word docs bearing instructions. Perhaps the cleverest piece of cyber crime yet. The hackers call to say they cannot use your on-line booking/ordering system. Can they send a file and can you check it opens! Read on.
How to write an email with Military precision. Some very interesting tips on business email etiquette. What makes a good email and how to grab the readers attention without being arrogant. For example the Bluf approach – Bottom Line Up Front. Read on.
Twenty email blunders to avoid. In keeping with the business email etiquette theme, an amusing article from a PR perspective, but they actually apply to us all. The top twenty blunders any one of which will mean your email may go unread as you annoy the recipient. Read on.
The ultimate mobile email stats overview.  55% of emails are now read on mobile devices. This is one for IT and Marketing Directors looking ahead to 2017 and beyond. Read on.
Tags: business email etiquette, cyber crime, email etiquette, Mobile Email Statistics
A few days ago the NHS email server ground to a halt as one person hit Reply All to a test email. Who was at fault the sender or the recipient?   There are many who feel the Reply All button should actually be removed from all email programmes. Is this a sledge hammer to crack a nut? Or is it more about applying modern business email etiquette and maybe alternative technologies.
For many hitting Reply All is done purely for egotistical reasons, eg to cover their backside, demonstrate their cleverness in finding a fault with what the sender is saying. For others it is stupidity, because they know no better, no one has every explained properly the difference between Reply and Reply All and under which circumstances such business email etiquette is or is not acceptable.
The organisation too maybe at fault for not having clearly understood principles of email best practice. Yes, they are probably in the big tome called Company Policy, but how many of us read it after our Induction Course. Indeed Induction Courses are often simply a breeding ground for chronic attacks of information overload designed to make you forget all common sense.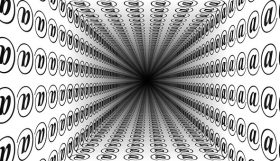 Reply All can also be either pure laziness or a result of responding too fast without thinking through who really needs to see your response.
Clearly, there are times when Reply All is needed, the obvious one being during an email conversation, although again one might ask if email is really the right medium.
Here are seven easy ways to avoid such Reply All disasters like the recent NHS case.
As senders
Use the Bcc address line. Excellent email etiquette best practice. This way everyone receives their own email but even if they feel the urge to hit Reply All, only one response to the sender is sent.
Be selective about who you include. Needs a few minutes thinking time and you may well miss someone but you can always re-send the email.
Choose an alternative media. Change your email behaviour/culture especially for discussions. Use a more efficient medium, for example talking, OneNote, social media based technologies like Slack and Facebook for Business.
Challenge and educate the Reply All offender. Ask the recipient why they hit Reply All.
For recipients
Take time to decide how to reply. Why are we always in such a rush to reply? Have a look at who is in the Cc box and make a considered judgement and exactly who needs a response.
Suggest an alternative way/medium especially if it's a discussion – see 3 above.
For both sender and recipient
Use the email software to filter out all the Cc'd email.  In Outlook set rules and use Conversation mode to help you.
Reply All disasters can be avoided by adopting sound email etiquette and making sure everyone understands them. Using the email software too and looking outside the inbox to alternative technologies/medium can help manage the potential for such disasters.
Are you are subject to the unnecessary Reply All culture? Call us and ask about our Smart Email management masterclass specially designed to improve performance and reduce the scope for such expensive disasters.
Tags: business email etiquette, Facebook for Business, OneNote, Reply All, Slack