Showing items tagged with "business email etiquette" - 18 found.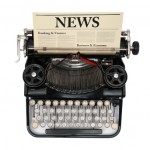 This months business email management articles of note feature one by ourselves on how to manage the instant reply syndrome yet still make key clients feel loved.  There are three on business email etiquette and the importance of communicating clearly if you want people to notice your email without being pushy. There are two on various aspects of cyber crime from house deposits going to imposter's bank accounts and the penalty for forwarding confidential emails and then trying to delete the evidence.
1. Managing the Instant Reply Syndrome. You are working on an important (maybe time critical) task, yet people still expect an instant reply to their email. Based on our recent work in the independent schools sector here are some ways to manage expectations including those of your most important clients and colleagues.
2. Use stories to highlight your companies purpose. From Erica Keswin my fellow member of the Information Overload Research Group  IORG this fascinating article highlights the importance on story telling to communicate your message clearly. Although emails should be short, using a client/colleague comment in the opening sentence can help your message stand out.
3. How I lost my 25 year battle against corporate claptrap. How can you commit 110%? It's mathematical nonsense as Lucy Kellaway points out. Lucy has been the Financial Times business columnist who can be depended on to de-bunk current management guff. In her last column based on examples collected over the years she provides examples of how to write pure meaningless flannel. There are salient lessons on email etiquette to be drawn from this article. Never use long/complex words when a short one will do. Emails should be succinct and structured if you want to avoid endless rounds of email ping-pong and potential email wars. See Mesmo Consultancy's recent video on the 5Ss of business email management etiquette.
Thank you Lucy Kellaway for writing the introduction to Brilliant Email and being subjected to a Mesmo Consultancy Email Inbox Audit from which we learnt some lessons.
4  Why those small words in an email say a lot about you.  A timely reminder that how you write emails is a picture of you and your organisation.  It's your digital dress code.  So why spoil a good suit by wearing war paint on your face and scruffy shoes.  That is essentially what you are doing when you forget to include a greeting and use a sloppy sign-off.  Check your business email etiquette.  Is it up to the mark?
5. Cyber crooks loot millions set aside for house sales. It never ceases to amaze us at Mesmo Consultancy how people still fall for the simplest of cyber crime tricks. House sellers transferring deposits found that Instead of the money going to the solicitors they went to an imposter's bank account. When undertaking such transactions always transfer a very small amount first to check they arrive in the correct account. Will we ever learn?
6. Employee sentenced to six weeks imprisonment for deleting confidential emails. So you think you can delete emails and go un-noticed? Think again. This article contains lessons for both employers and employee about sending confidential information via email.
Are these business email management issues which you or your organisation face? Call or email us now to discuss how our email best practice workshops and consultancy service can help you.
Tags: business email etiquette, cyber crime, Erica Keswin, IORG, Lucy Kellaway
A mixed bag this month, including email etiquette to improve sustainability and why reaching inbox zero might not be the right goal.
1  Business email etiquette for sustainability – top tips on how to reduce the energy and resources needed to manage your inbox.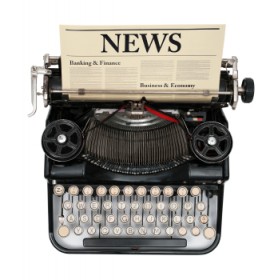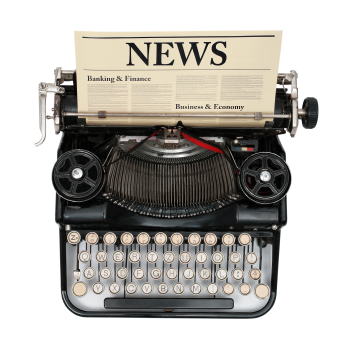 The problem with email overload – the author suggests that reaching inbox zero is  not sustainable. Unlike climbing Everest, once there you have achieved something. No sooner have you reached inbox zero, the inbox rapidly fills up again and you are in effect back to ground zero. And especially for those who receive in excess of 100 emails a day. We would argue it is about reducing the number your receive, changing your email behaviour and using the software etc to help you manage the inbox.
2. Think about saying no more often as advocated by Lucy Kellaway.  Although more in relation to time management it also applies to helping reduce email overload.
3. MPs email accounts hacked – perhaps with all the chaos surrounding the recent election it was not surprising that hackers took advantage of it and hacked several MPs accounts! Interestingly those most vulnerable were those with weak passwords.  Click here for how to create strong passwords.
4. We now spend 13 hours a week on email. Yes, its true according to a recent survey from McKinsey. Is this realistic and the best use of our time? The article suggests not surprisingly ridding yourself of all unwanted emails and learning to use the technology better.
How good are you with Outlook? Benchmark yourself now with our on-line tool.
5. All is revealed by Johnny Depp's business manager. In the midst of an acrimonious lawsuit Johnny Depp's business manager has revealed very personal emails to show that Depp did indeed know about his dire financial situation. Again this like Beckham email faux pass which demonstrates that you only have control over one aspect of email – choosing to hit Send. After that you have no control over where the email goes.
Tags: business email etiquette, Email faux pas, Email hacked, email overload, Johnny Depp
Your name is one of several in an email and you miss the action point for you.  Who's fault was it?  Take heart, most probably the sender because they put your name in the wrong email address line!  This is the 6th video on Business Email Etiquette and Management from Mesmo Consultancy.
It focuses on:
When to use the To and Cc email address line.
Tips for sending one email to many people with different action points for different recipients.
How to use the Bcc email address line to stop anyone doing 'Reply All' and hence reduce email overload.
If you like this video, don't forget is it is one of a series on smart business email management and etiquette.  It is also one of the topics we cover in Mesmo Consultancy's  Smart Email Management Masterclasses.  Contact us now for more information.    As always your tips and comments are most welcome.
This is an Ellie Styles production. See https://ellie-stiles.myportfolio.com/
Tags: bcc, business email etiquette, Business email management, Mesmo Consultancy, Reply All, To versus Cc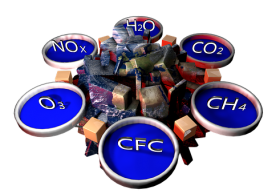 A very easy way reduce your own and your organisation's carbon footprint is by using proper business email etiquette.  This reduces the size of the actual email.  The smaller the email and the fewer emails, the less resources needed to run your inbox.  Hence the lower your carbon footprint.  Here are five ways of using brilliant business email etiquette to make a positive contribution to the climate change debate.
Shorten the content of your emails by 10 to 25%.
Edit emails you forward and delete all unnecessary previous entries.
Say it in the subject-line where it is short.
Plan ahead and make sure you have asked the right questions and given the right information for the recipient to reply fully.
Avoid email discussion, instead talk or use a collaborative tool like OneNote, Yammer etc.
For more tips like this see either 'Brilliant Email' or 'Taking Control of Your Inbox' and like our new   Facebook Page.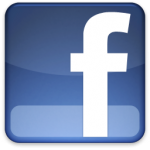 Tags: business email etiquette, Climate change, Green energy, OneNote, Sustainability, Yammer
Day 4 – Brilliant Email Etiquette to Keep the Reduce Email Stress

I can feel the twinkle of his eyes in his handshake.  Helen Keller
One of the quickest ways to stop email overload is to reduce the rounds of email ping-pong.  Using brilliant business email etiquette to convey the right message, right first time will help. Moreover, you have less than five seconds before the recipient has formed an opinion of you for better or worse.  Poor email etiquette can damage your reputation in a nanosecond.
Based on using brilliant business email etiquette, here are today's four steps to reduce even further the level of email overload and hence improve performance, well-being and mental health.
Step 1 – Benchmark your email etiquette
Use our special free email Business Etiquette Check List to benchmark your email etiquette.  Where and how can you improve?
Step 2 – Review your inbox for existing chains
Are there any email chains which could have been prevented if you had either communicated more clearly or planned ahead?  What lessons can you learn from these?
Step 3 – Review your email before hitting send
Ask yourself, what image am I conveying of myself? How clear and concise is my email based in the checklist at Step 1.
Did you include an adequate greeting and closure to entice the recipient to respond properly?  For more tips on how email etiquette can help you achieve an empty inbox and reduce email overload see Brilliant Email chapter 12 and 'Taking Control of Your Inbox' chapter 11.
Step 4 – Help others improve their email etiquette
Be bold. If you receive an email you cannot understand on the first reading, ask the sender what they are trying to say.  Send them a link to our Email Etiquette Checklist.
For  more resource
Don't forget there are lots more tips and advice like this on 'Brilliant Email' and 'Taking Control of Your Inbox' a book written especially for PAs and EAs.And there are our Brilliant Email Masterclasses.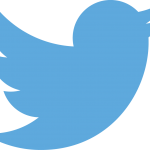 Follow me on Twitter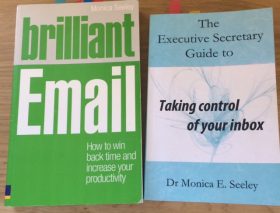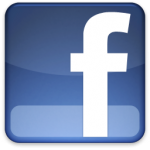 Join our Facebook page.
PS. Don't forget to keep cleaning up that folder of old emails which you created on Day 1 (and indeed any other bulging folders).
Tags: business email etiquette, Business email overload, Mental Health Awareness Week, Taking Control of Your Inbox, well being