E-briefing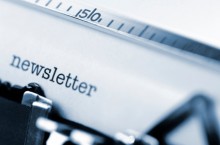 Do you want regular  tips on reducing email overload and using email etiquette to improve performance?
We produce a monthly email newsletter with tips and hints and reviews of articles and books on how to manage email overload and best practice in email etiquette.
To receive a copy, please complete the form below.
"If you don't have time for a face-to-face session (with Dr Seeley), then use Mesmo's hints and tips in the e-briefing as they will take you a long way ahead."

Jim McGuinness, Director – Enterprise Technology Services, Reed Elsevier
Browse our back-issues: