Executive Secretary Live 22 and 23 March 2013
Event description:
If you only attend one event this year, then this is the event you should attend.  Your favourite Executive Secretary authors, together in London for one weekend only.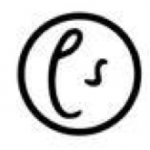 Eight world class speakers are flying in not just to motivate and inspire you, but to provide essential training that will boost your knowledge, skills and productivity.  Executive Secretary LIVE is three days filled with great networking opportunities, a packed conference agenda and an innovative practical training day.
On Saturday 23rd March - 9am to 11am we are delighted to be running The Email Masterclass - Taming the E-Mail Tiger with Marsha Egan of Inbox Detox fame.
Click here to see the programme and speaker's details.