Brilliant Email Webinars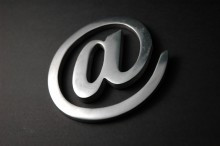 Date of event: Ongoing
Cost: Individual session - £50, whole series - £100
Contact: Susan Oakes
Telephone: 01202 434340.
Email: susan@mesmo.co.uk
Event description:
A new series of 'Brilliant Email' webinars to enable you to stop email overload and save time dealing with email.  There will be three different sixty minute webinars.
1. Brilliant email time management to improve productivity.
2. Brilliant email etiquette to save time.
3. Brilliant email and the law to reduce the risk of a cyber attack.
You can sign up for a single webinar or all three.