7th International Clean Out Your Inbox Week 20-24 January 2014: Day 2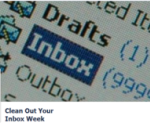 Day 2 – Start Cleaning the Inbox
There is a huge stress (associated) with disorganisation and there is also a cost to being disorganised. Carolee Cannata
The real work of reducing email overload starts today. The first goal is to move out all the old emails. The second goal is to develop the habit of only handling each email once.
Step 1 – Create a sustainable folder structure
You need a proper robust folder structure in order to clear out all the old emails and maintain a clean inbox. If you do not already have a good folder structure, then start now. For ideas see pages 52 to 56 of Brilliant Email.
Step 2 – Move all emails which are more than 24 hours old out from the main inbox in to a subfolder
We will discuss how to handle these tomorrow.
Step 3 – Handle each (new) email once and do something with it
Use the Ds principle as you open each email:
Deal; Delegate; Delete or Defer.
Never, never open an email and then close it without taking action. This just wastes time as you then go back and forth re-reading emails.
Step 4 – Develop a robust strategy for deferred emails
Develop a process which works for you for making sure you go back to those emails which still need action. For example, create a task, add a flag, move them to a 'Pending' folder. What ever happens don't just leave them lying around in your inbox.
Dare to share
Share your progress; Email; Facebook: Twitter (using #cleaninbox) There is prize for the person with the best way of keeping track of emails on which you defer action (copy of 'Brilliant Email').
For more resource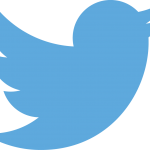 Follow me on Twitter using #cleaninbox.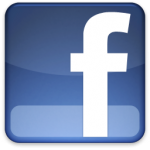 Join our Facebook page.
Tags: Brilliant Email, Clean Inbox Week, clean out your inbox week, email overload, Folders