Clean Out Your Inbox Week – Day 3 Prize Winners
A number of people joined today as a result of a re-tweet from our good friends at Race Online 2012.  we are delighted to have you all at the Clean Out Your Inbox Week party.  Today's prize winners are: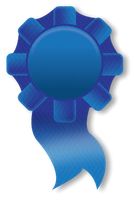 Head of Financial Inclusion – working for a community centre whose work includes raising young people's aspiration.  She is losing just over half an hour a day (17.5 days a year).
A lady from a publishing company.  She already has a 151MB mailbox and received a 9MB attachment from her production manager about a conference they are attending.
Good luck to everyone with Day 4 – brilliant email etiquette to save time.  Do tell us your email etiquette horror stories and enter tomorrow's prize draw.
Tags: clean out your inbox week, email best practice, email etiquette, email overload, empty inbox