Clean Out Your Inbox Day 1 – Prize winners
Thank you to everyone who responded through whatever channel (email, comments on blogs, Twitter etc).  Wow we have some truly email overloaded people.  The winners of Monday's prizes go to: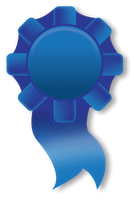 2276 items in their inbox
The oldest going back to October 2008
To reduce the size of my mailbox from 493MB to 350MB so it is well below the recommended size for my level in the firm (500MB).

1 hour per day to be spent on this during w/c 23 January 2012.

Unsubscribe from any emails that I no longer need as I go through clearing out this morning.
Keep posting and tell us how you are progress tomorrow.