Clean Out Your Inbox 2012 Day 2 Prize Winners
It's great to have so many people join the ' Clean Out Your Inbox Week' party to manage email overload and seek the holy grail of inbox zero.
Sounds like some are getting closer to an empty inbox and for some there is a little way to go.  Nonethless, hopefully by the end of the week you will have taken control of your inbox.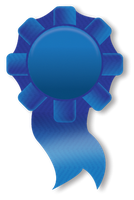 Today's prize winners are:
Technical Infrastructure Manager from leading paint manufacturer.  He was honest to admit to having 1380 emails in his inbox and needing help sorting them.
HR Manager for a leading consumer market research company who had managing her inbox as one of her new year's resolutions.
Good luck to you both and everyone else for the rest of the week, as you work towards an empty inbox.
Tags: clean out your inbox week, email best practice, email overload, empty inbox, inbox zero