The impact of email & social networking on our lives – Christmas reading
Wednesday December 21st, 2011, 11:29 pm
Thierry Breton's (Altos CEO)  declared goal to ban all internal email by 2014 has prompted many to review the role of email as a communcations media.  See for example Maija Palmer of the Financial Times.  There are now several groups focused on reducing the email dependency and trying no email days to help reduce the email overload factor.
One particular theme which has recurred in most articles and discussions is how we are allowing email to shape us rather than shape it to our needs.  For those interested in reading more about the impact of both email and social networking on our working lives here is my Christmas reading list.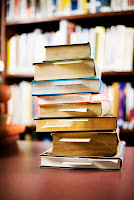 Alone Together by Sherry Turkle
The Filter Bubble by Eli Pariser
The Winter of our Disconnect by Susan Maushart
The Erosion of Attention and the Coming Dark Age by Maggie Jackson
Meanwhile if you want to knock your inbox into shape for the new year then you can always come on one of our ninety minute Brilliant Email Master Classes.
Tags: email best practice