Showing items posted by Dr Monica Seeley - 296 found.
It's that time of year when it's easy to become complacent and let our email etiquette slip.  Coming back from a festive lunch (drink or even dinner) you decide to clear the email backlog and are in a frivolous mood.  Then there are all those Santa hats and jumpers you wear.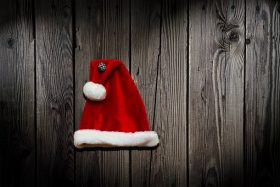 To some extent they are OK because they are here today and gone tomorrow and few remembers what you were wearing a week ago. However, like a puppy and kitten, an email is for life despite your best endeavours to recall it!
Here are five top tips on business email etiquette to preserve your professional image when all about you are losing their heads.
Never email under the influence of drink (before, during or after Christmas) when your judgement and vision could be impaired.
Delay sending any emails by two minutes.  Either manually save them as drafts or write a rule to delay sending by two minutes.
Add a sentence of best wishes, by all means but that's it.  Keep to your usual professional greeting and sign off.   Leave all the cosy ones for social emails (eg Hiya, kisses and emoticons).
Keep you Out of Office message safe and simple. Give away as little information to prying eyes as possible. Be bold, tell senders that all your emails are being deleted over the festive break and to resend anything important on your return.
Be extra vigilant about any unfamiliar emails from both unknown senders and existing contacts where the email has an unusual subject-line/content. They may have been hacked and the hackers are now extending their tentacles. Such unusual emails nearly always are either taking you to bogus websites to capture your personal details or the start of a cyber attack.
You might also want to avoid letting colleagues (and friends) post images of you on their social media sites with those fun hats etc.  Although you can delete your posts, you do not not have control over other people's sites.  2018 might be when you look for a new job and recruiters often look in depth at candidates internet foot prints before making a judgement.
Tags: business email etiquette, cybercrime, Professional image
Inbox zero was a phrase coined by Merlin Mann to epitomise email efficiency.  Now it is regarded by many include Mann as perhaps a way to waste time yet still feel like you are working hard. However at this time of year we can all profit from spending a little time de-cluttering and getting ready for the new year.   In this context reaching 'inbox zero' makes an excellent goal.  Here are five quick ways to clean and de-clutter your inbox to reach inbox zero over the festive season
Move all emails over two weeks old to a folder outside your inbox. Basically anything that old is well past its sell-by date. If it isn't you can be sure that the sender will re-contact you.
Start the folder name with full stop and it will sit at the top of the folder list. Alternatively for Outlook users, you can add it to your Favorites.
Review what is left and decide what else to move out and what still needs action. Use the Conversation view/Sort by Subject/Sender etc to sort.
Set aside time each day to action any emails which really, really warrant your attention. Highlight those for attention after the break (move to a 'Pending' folder, create a task etc).  With many people in festive mood, some emails might gain more attention if left until January 2nd!
Move all the remaining emails out to the folder created in Step 1.
By now you should have a relatively clean inbox. If not – simply declare Email Bankruptcy.
Still too many emails in your inbox and no place to put them?  Why not ask Mesmo Consultancy to run a Smart Email Management Masterclass in the new year?
Tags: De-clutter your inbox, inbox zero, Merlin Mann
As the vacation season approaches, many of you will be faced with the perinial dilemma of whether or to put your inbox on vacation too.  This article reviews the pros and cons and of having an inbox vacation.  It looks at ways to pack (and unpack) your inbox properly so that you don't drown in an email tsunami on your return.   It shows you how to have a really email free vacation, setting a safe Out of Office Message what to do if you feel you really must log-in whilst away.
Published in Executive Secretary Magazine March 2017
Tags: email free vacation, Inbox vacation, out of office message
An increasing source of stress for teachers is juggling with the pressures of email overload and lesson preparation.
These facts were confirmed by a recent Mesmo Consultancy survey looking at the email culture of several leading UK independent schools.  Responses from over 300 academic and support staff identified three key issues: 
1.  The Instant Reply Syndrome (IRS) – the perception that fast response is required
2.  The volume of daily email requiring their attention
3.  How to prioritise their time – balancing being responsive to email with teaching duties
This article provides some email best practice solutions which work both in schools and business. Click here for more.
It was first published in Independent Education Today in July 2017
Here is what one client said after working with them.
I enjoy reading your blogs and you have definitely made a difference to so many people with keeping the email at bay.
Tags: Email overload in schools, Health & well-being, Schools stress
Email is over 30 years old and hasn't changed that much since its inception. But over the years we have been letting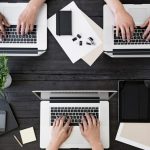 it take over our lives. It started out as a basic electronic messaging system, and we now use it to communicate everything – from the simplest to the most complex messages.  This blog reviews some of different approaches to managing email overload and their pros and cons, including inbox zero and the goldfish techniques.
Published in The Guardian November 2017
Tags: Business email management, Business email overload, inbox zero, Mesmo Consultancy